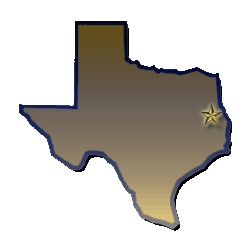 Welcome!
Welcome to the official website of Timpson, Texas. Here you can connect with the Timpson Area Chamber of Commerce, the Timpson Public Library, City Government, and the Genealogy Library. Simply use the links at the top of the page to navigate the website.

Timpson is on the Union Pacific Railroad at the junction of U.S. highways 87, 84, and 59, fifteen miles northwest of Center in Shelby County. It is twenty-five miles west of the Sabine River, which is the State Line, and thirty-one miles north of Nacogdoches, the oldest town in Texas.
NEW SERVICE for paying citations for Timpson Municipal Court.
Court customers may pay citations to The City of Timpson Municipal Court on-line at trafficpayments.com (fees and some restrictions apply)
For more information contact Municipal Court Clerk, Paula Mullins. (fee schedule for credit card payments)
The City of Timpson
​

​does business in Accordance with the Federal Fair Housing Law... (See more)

​ ​​Posters can be printed and/or reposted
FREQUENTLY ASKED QUESTIONS:
​SOLID WASTE COLLECTION

​​CUSTOMER SERVICE:
​1-800-877-1777​
​
For Safety Procedures & Emergency Contact Numbers
Click the RR Crossing Sign

The uncanvassed results reflect the early votes, the election day votes, and two provisional votes that have been validated. The winners are as follows: Kyle Allen, Janell Baker, and George Grace.


​​Timpson 8th Grade Graduation - Thur May 28

Timpson Senior Graduation - Friday May 29

click on cap & scroll for other end of year events​​​​​​