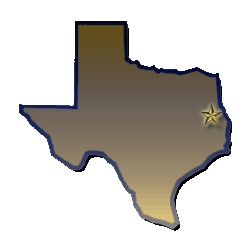 Welcome!
Welcome to the official website of Timpson, Texas. Here you can connect with the Timpson Area Chamber of Commerce, the Timpson Public Library, City Government, and the Genealogy Library. Simply use the links at the top of the page to navigate the website.

Timpson is on the Union Pacific Railroad at the junction of U.S. highways 87, 84, and 59, fifteen miles northwest of Center in Shelby County. It is twenty-five miles west of the Sabine River, which is the State Line, and thirty-one miles north of Nacogdoches, the oldest town in Texas.
City of Timpson 2013/2014 Budget and Tax Rate

click here
Food For Thought Timpson
, will begin servicing the Timpson community through Mobile Pantry and Senior Box, two programs that will operate simultaneously on the THIRD FRIDAY OF EACH MONTH 10 am till 12:30. Volunteers needed. If you or someone you know needs food, have them come to Woodland Christian Church on Hwy 59 in Timpson.
CLICK HERE
for an APPLICATION
NEXT PANTRY DELIVERY
​ FRI, DEC 20th from 10am - 12:30 pm
WARNING:



Tickets issued for passing a school bus when children are loading or unloading (stop sign out or red lights flashing) may result in fines up to $615.00
DON'T RISK IT - It could cost you and it could cost lives!

For more info on Train Town USA see articles in Timpson Tenaha News, Inc and Texas Coop magazine.
The Timpson Chamber of Commerce has will host a Christmas Parade at 1 pm on Saturday, December 7, 2013. The parade will showcase the award winning Timpson ISD Marching Band, the Timpson Volunteer Fire Department, SANTA and his helpers, and all those wishing to show their Christmas spirit by entering a parade float. For more info contact: Chamber Pres. Paul Smith at 936-254-3161
To view the departmental budgets open the
budget document to the right and view the cover letter, general, electric and water budgets by selecting the tabs along the bottom of the spreadsheet.