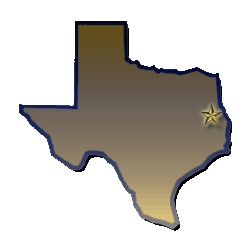 COVID - 19 Update



Dear Timpson Residents, we want to encourage every resident to take the precautions that have been recommended to prevent the spread of Coronavirus.
​
We are thankful that our State and Federal governments are working intently to stop this virus.

On March 13, 2020 Governor Greg Abbott Declares State of Disaster in Texas due to COVID-19
​
​On March 20, 2020 Shelby County Judge Allison Harbison ordered a Declaration of Local State Disaster in response to the coronavirus.

On March 27, 2020 Mayor Smith ordered a City Curfew (10:00 PM - 5:00 AM) effective 10:00 PM, March 27, 2020.
Order Setting Curfew​

On March 30, 2020 Shelby County Judge Allison Harbison Amended the Declaration of Local State Disaster Due to Public Health Emergency order STAY AT HOME, STAY SAFE for Shelby County.
​Stay Home Order Overview​​

On May 5th, Govenor Greg Abbott issued Executive Order GA-21 relating to the expansion of reopening of services as part of the
safe strategic plan to Open Texas in response to the COVID-19 disaster. May 5th Executive Order

On May ​​12th, Govenor Greg Abbott renewed the April 12th Declaration of Disaster. May 12 Renewal

City Hall will remain open at this time, however, Municipal Court dockets are cancelled until May 21, 2020. All due dates are still in effect at this time.

​​THE PUBLIC IS ENCOURAGED TO MONITOR THE FOLLOWING SOURCES FOR THE MOST CURRENT PUBLIC HEALTH INFORMATION:


​


World Health Organization (WHO)
US Centers for Disease Control and Prevention (CDC)
​Texas Department of State Health Services (DSHS)

​​​​​Texas Health and Human Services encourages Texans in need of COVID-19 information and referrals to community resources to call the 2-1-1 Texas hotline 24 hours a day, 7 days a week.​​​