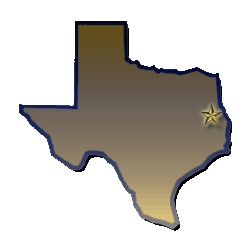 City Government


You may return to the City
Government home page by
clicking
here.
Emergency Contact/Police Dept
Timpson Police Department & Emergency Contacts


LOCAL & ON DUTY 24 HOURS DAILY 9-1-1 for emergencies or
Phone: 936-254-2700 Email: timpsonpd75975@sbcglobal.net


Shelby County
Sheriff's Office call
9-1-1 dispatch or
936-598-5600

CHEIF OF POLICE: KENT GRAHAM
MON - FRI 7;30 AM - 3:30 PM​

The City of Timpson Police Department is staffed by 4 full time patrol officers and Chief of Police, Kent Graham. Each patrol officers works a 12 hr shift which includes, but is not limited to traffic enforcement, patrol of residential and business property within the city limits, investigation of crimes, parade and event escort and response to 911 dispatch. The City of Timpson police department is dispatched by the Shelby County 911 dispatchers. To ensure prompt and proper response please fully inform the 911 dispatcher of your situation including a full address and phone number.
Timpson Police Officers: Robert Hairgrove, Michael Williams, Thomas Jernigan, and Jacob Metcalf, Reserve Jamie Beasley